Chinese red jujube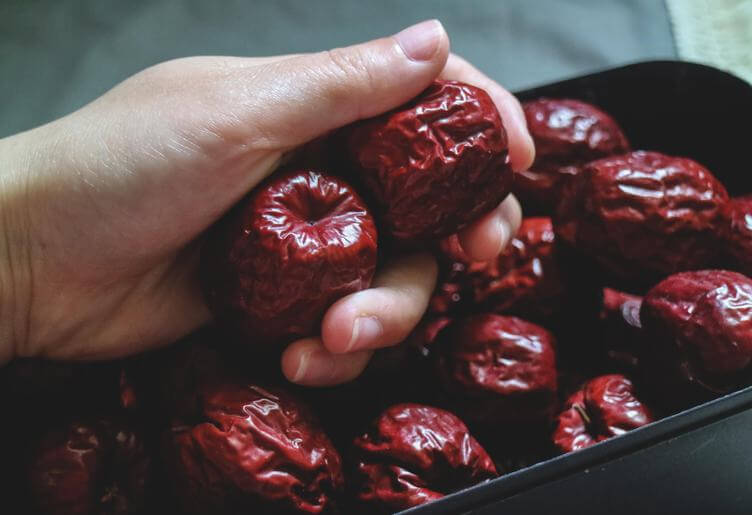 Concept and origin
The red Jujube, also known as red date, originated in China. It has been cultivated for more than 4,000 years. Since ancient times, it has been one of the five most famous fruits in China.
The jujube grows on red dates tree and is a plant that grows in temperate zone. There are many varieties of red jujube, which are mainly distributed in southern and northern parts of China. After cultivation, it grows in April, blooms in May, bears young fruits in June. Then the actual ripening period is from September to October.
The shape of the fruits is long and round. Depending on the variety, the color of the jujube will be yellow red, dark red, etc. Generally, the dark red jujube is the most beautiful. It can be eaten directly or processed into dry fruits or honey.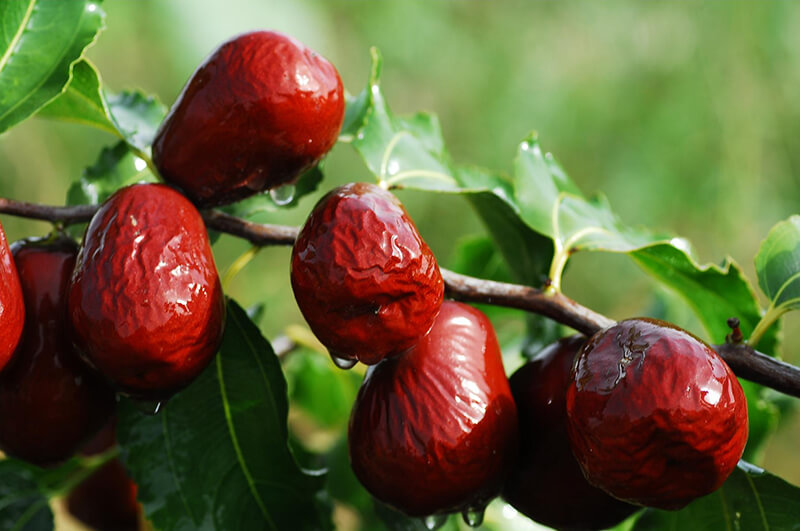 Benefits
The nutritional components of red dates are very extensive. They contain various sugar, vitamin A/C/B/P, more than 10 amino acids, 36 trace elements and organic acids. Most of these ingredients are nutrients for daily needs of the human body. The content of vitamin C is very high compared to other fruits, which is called "natural vitamin pill". Its effectiveness is mainly in below aspects: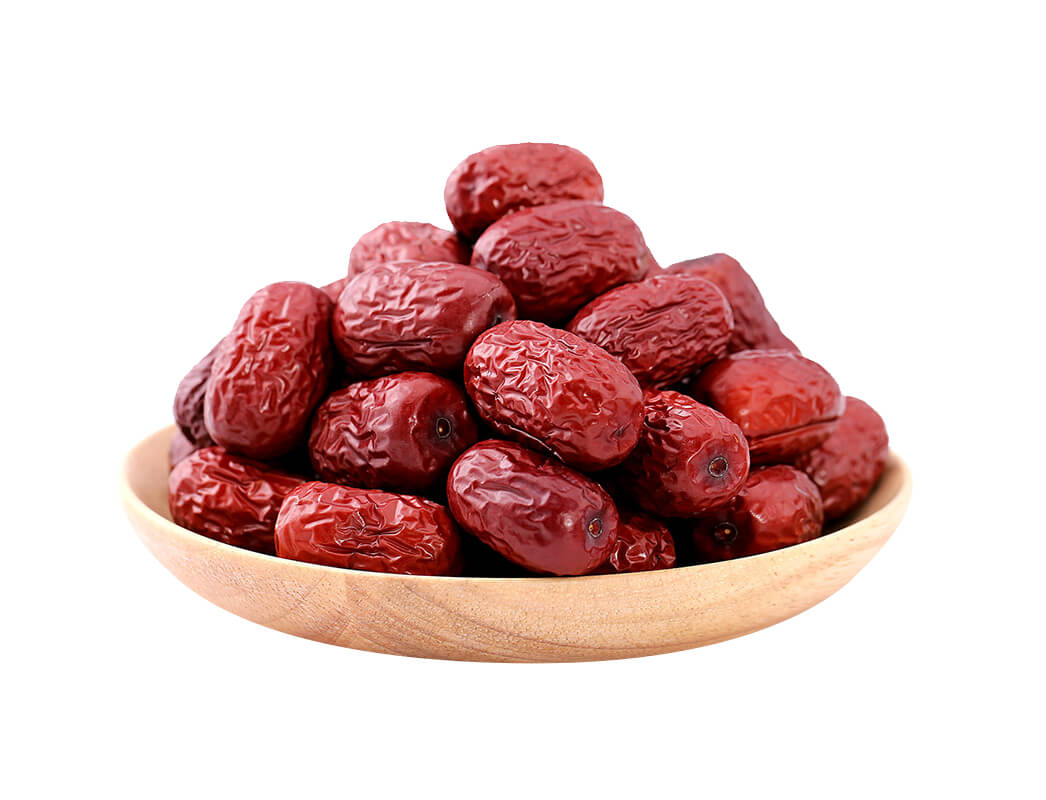 1. Improve immunity
Red jujube contains a large amount of sugar substances, which is up to 60%-80%, Sugars includes glucose, fructose, sucrose, and Arabic glycogen. At the same time, jujube also contains vitamin C, riboflavin, carotene, organic acids, various minerals and amino acids. Most of them are nutrients that are useful for the human body. If you regularly consume red jujubes, you can strengthen the body's immune function and improve the human body's ability to resist disease.
2. Nourish the blood
The nutritional components of red jujube shows that they are rich in vitamins, trace elements and minerals. The content of iron is especially high. Because iron is the most important substance of the human body to form hemoglobin. When the body has iron deficiency, there may occur with low hemoglobin, anemia and other conditions. You can eat red jujube to get proper supplementation.
3. For beauty
Because red jujube is rich in vitamin C, vitamin E, carotene and vitamin B. These ingredients have strong antioxidant properties. They can promote the metabolism of skin cells, prevent melanin and make the skin whiter and smoother. Vitamin B can also promote blood circulation, smooth skin and hair, and eliminate wrinkles on the face.
4. Better sleep
Red jujube is rich in flavonoids. Flavonoids have antihypertensive, sedative and hypnotic effects. It plays a certain inhibitory role in the central nervous system and achieves the effect of soothe the sleep.
5. Protect spleen and stomach
When the spleen and stomach function is weak and digestion is not good, you can eat some jujubes to solve the problem. Jujube can increase gastrointestinal mucus secretion and remedy gastrointestinal diseases. It also can improve appetite and physical fitness.
6. Prevent cardiovascular disease
Red jujube is rich in vitamin C and vitamin P, which is beneficial for improving the capillary and anti-atherogenic function.
Jujube is also rich in adenosine. This ingredient has a variety of biological activities and is a necessary substance for human energy metabolism. It can improve immune function and reduce cardiovascular disease.
7. Protect the liver
The Triterpenes contained in red jujube can inhibit the activity of hepatitis virus. In addition, the sugar, protein and vitamins in red jujube are important nutrition to protect the liver. They can promote liver synthetic serum protein, increase human serum protein, and regulate albumin to globulin ratio.
Application
1. Consume directly
2. Drink with water or tea
3. Cook in porridge or soup
4. Red jujube Melatonin diffuser
Notice:
● It is not advisable to cook red jujube in overheated water or for a long period of time. This is because vitamin C is easily destroyed by heat and lead to nutritional loss. Therefore, the simplest and effective way is to eat red jujube directly.
● Although red jujube is rich in nutrition, you should only eat a moderate amount, like 3 to 5 pcs a day. If you eat too much, you will get bloating and indigestion problems.
● Since red dates are rich in sugar, you can easily get fat after eating too much.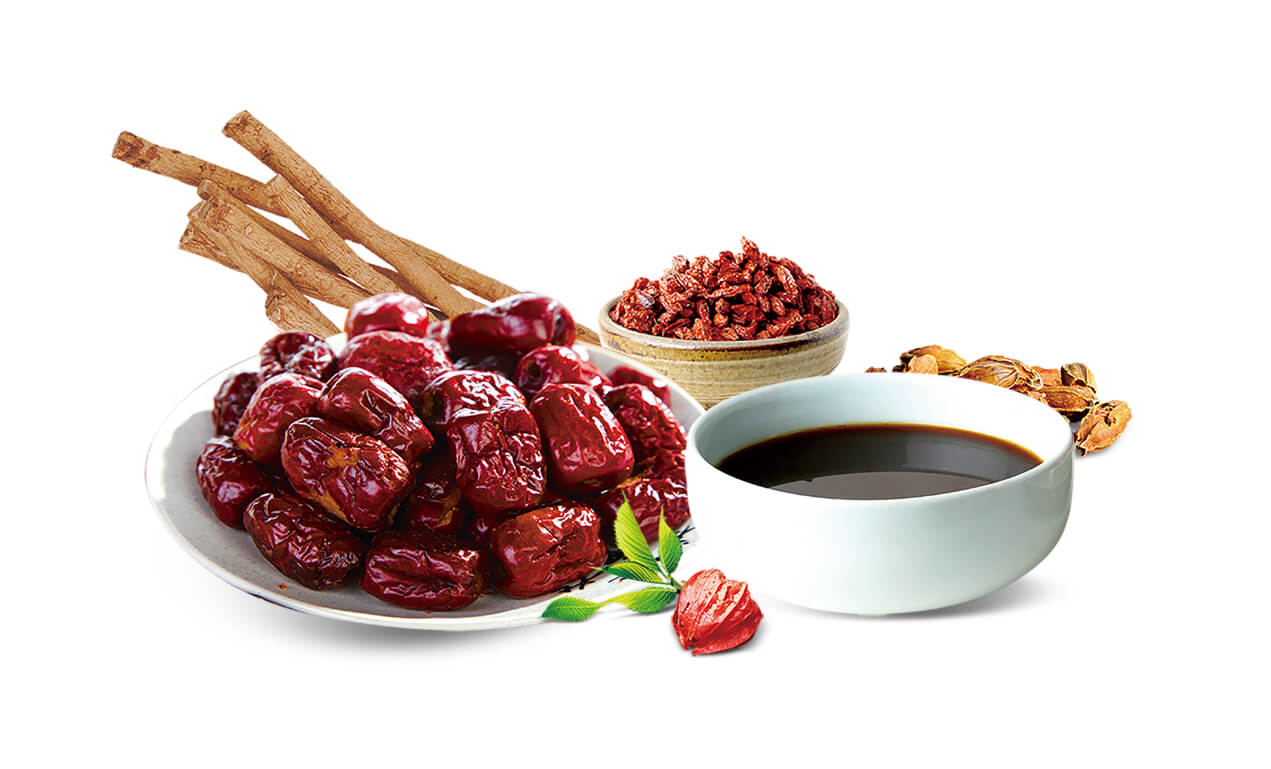 Suitable for most of people
Red jujubes are suitable for everyone. They are ideal natural health products and a good product for diet after illness.
Unsuitable for the following people
1. people with bad stomach.
The skin of red jujube has a hard texture and is not easy to digest. Therefore, people with poor digestion, flatulence and constipation are not suitable to eat more red jujubes.
2. Diabetic
The sugar content of red jujubes is relatively high, so eating red jujubes poses an increased risk to diabetics.
3.Hot constitutions
Red jujubes are warm foods, so people with hot and dry constitutions are not suitable for eating red jujubes
August 11, 2022